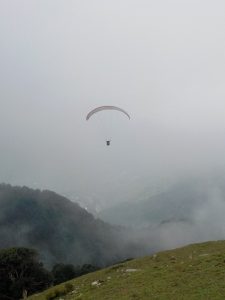 Day 1 : Arrive early at Chandigarh. It's a town worth spending a day in! The Sukhna Lake, Sector 17, The Rock Garden. Stay at a well maintained Govt Guest House.
Day 2 : Start for Palampur early and get to The Earth House for lunch.
Day 3 & 4 : At Palampur. Paraglide, go see the Baijnath Temple, learn pottery.
Day 5 : Head out early and stopover at the Kangra Fort (take the train upto there if you can send the car there). Remember to take the Audio Guide there to make it a special experience of the place. Drive back to Chandigarh the same day.
Local Cab Connects : ask Rohit